Holden Beach Real Estate Agents
The Coastal Development & Realty Team
We're always eager to put our combined knowledge and experience to work for every client we serve, and our success is the result of our solid commitment to honesty, communication, and complete customer satisfaction.
Mindy is very personable and was pleasure to work with. She was able to quickly discern our needs and tastes in the type of house we wanted. Her expert knowledge of the area and even layouts of houses really streamlined the search process. Then was an excellent advocate during the negotiating...

rsb3d


December 13, 2017

Erica was a true pleasure to work with. My husband and I looked at quite a few houses over the course of a couple of months. She even helped FaceTime me into showings when I couldn't be there. Erica was patient with us and gave us great insight into the neighborhoods and market conditions. She was...

SaraHickman


July 18, 2018

Erica Thomas just sold our beach house. The buyer wanted a contract in 48 hours, and wanted to close in two weeks. We had 7 owners in five different states, and Erica pulled it off perfectly. She is not only knowledgeable, but patient and very professional. She was a joy to work with...

redclaynhg


April 19, 2018

I was selling my house during a downturn in the market. Listed off and on over several years. Erica was always encouraging when I was feeling down. Her perseverance was what sold the house. She was on top of every detail and I finally got a good price for the market. I think of her as a...

pegperlman


April 20, 2018

It was such a pleasure to work with Erica. She was always available, listened to what I had to say and offered expert advice every step of the way. Additionally she handled an issue that was important to me when the sellers and seller's agent pulled an 11th hour stunt even though she did. It have...

traceyshields913


April 16, 2020

We had an excellent experience selling our home with Erica. We spent a lot of time away from our home while it was on the market and Erica went out of her way to accommodate. She never hesitated to go the extra mile to get the house ready for showings when we were not in town. She helped...

user536945


January 28, 2019

We purchased our house through Rick and he was very knowledgeable about the area. He knew just what we wanted and helped us find our perfect place at the beach. Rick was very helpful at negotiating our closing price. Whenever we had we question he answered our text or email almost immediately. I...

user9401149


October 28, 2019

Erica is a phenomenal human, and a first class real estate professional. In 2017 she sold our beach house for us while we were going through a divorce. Let me tell you, she navigated some emotional minefields with utter professionalism and sensitivity. Integrity, intelligence, a strong work ethic,...

chefjudya


April 20, 2018

Erica made herself available to us any time we needed answers to our questions concerning the contracts. We listed a condo with her and bought a home. She even went to our future property on several occasions to take care of some problems for us.
Erica was a joy to work with!!!

joschweickart


April 18, 2018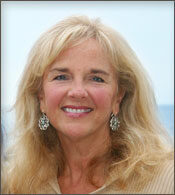 Broker
email: [email protected]
More About Ronda
From the moment I set foot on Holden Beach in 1985, I dreamed of making it my home. But, I had a lot of things to accomplish before then, such as raising a family, selling for several Fortune 100 corporations, traveling and investing in real estate.
I began with a second home/rental property on Holden Beach and spent the next 25+ years involved in both residential and commercial real estate, as well as leasing, financing, and complex negotiations. I was also selling and providing solutions to Fortune 500 clients in the high tech industry.
Finally, in 1998 I made Holden Beach my permanent home. For many years I practiced real estate as an independent broker, and I am proud to say that I joined the Coastal Development & Realty team in 2011. I made this decision because of the strength of this organization and the unique ability to provide a complete solution to our clients. This includes the sale and purchase of real estate, a strong rental program, spectacular coastal communities and the beauty of a Mark Saunders Luxury home, all under one umbrella.
I have dedicated my professional life to serving clients, listening to their needs and providing custom solutions. My love for Holden Beach is profound and unwavering. Whether you're looking for investment opportunities, small business, rentals, second homes, or hoping to make Holden Beach your permanent home, I'd love to work with you.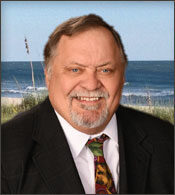 Broker
email: [email protected]
More About Gary
Coastal Development & Realty proudly announces the addition of Gary Gimbert to our exclusive team of Sales Agents on Holden Beach. His background in construction and design along with his professionalism, positive attitude and genuine love of the area will benefit not only our existing team but also our current and future clients.
After 36 years as a General Contractor, Gary decided to expand his areas of expertise by transitioning into Real Estate Sales. With his experience in design and construction planning as well as home & commercial restoration, this move seemed to be an easy and natural evolution.
Being drawn here by the scenery, culture and casual warmth of the area, Gary and his wife of 35 years have purchased a home in the Holden Beach area.
Over 30 years doing business in Brunswick County makes the Coastal Development & Realty team among the most knowledgeable and experienced progressive full-service real estate professionals. Our convenient "One-Stop" company can assist you not only with buying & selling a property but also with building a home and managing rental properties!
Please join us in welcoming Gary to our Sales team. Those interested in buying or selling a home, homesite, investment property or building the custom home of their dreams should contact Gary at [email protected] to learn more about real estate opportunities in the area.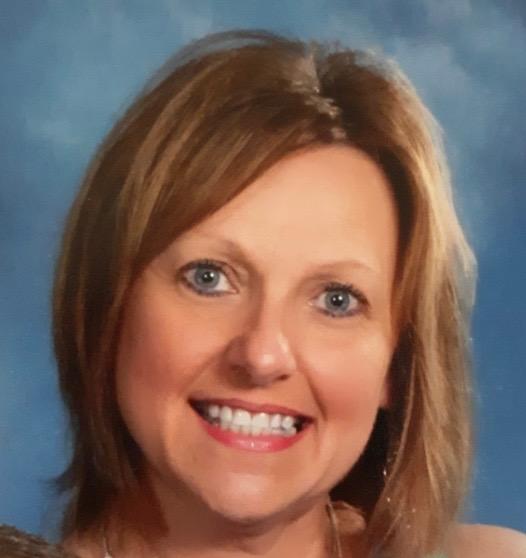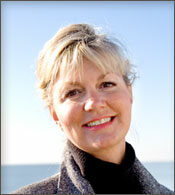 Broker
email: [email protected]
website: www.mindyoverocker.com
More About Mindy
Our family decided to move to Holden Beach in 1993 after multiple vacations to check it out. Researching the area beaches, we found Holden Beach to be the perfect blend of seclusion and accessibility—with all the modern conveniences necessary to raising a family and conducting business just a short drive away. My husband and I found this to be an exceptional place to raise our family. We have been very happy with the public school system and the availability of activities for our children. Most importantly, our area's low crime rate allows us to relax and enjoy the natural beauty around us, knowing we have chosen a safe haven in which to raise our kids. It was my good fortune to join Coastal Development & Realty in 1997. Coastal Development is a full-service company, offering sales and rental management, as well as award-winning design and construction of new homes. This makes our company the perfect choice for those who want to own coastal property, whether for investment or their own enjoyment or a combination of both.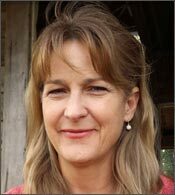 Broker email: [email protected]
More About Carol
Having traveled extensively throughout our beautiful planet and experiencing many amazing places I currently reside in the Holden Beach area because I love coastal living. Holden Beach offers us so much including a clean and safe family environment. We are close to two major cities giving us access to the arts, sports, universities, festivals, music and so much more. After vacationing here often I loved the area so much that in 2013 I moved here full time from Saluda, NC. I am thrilled to be working with the COASTAL DEVELOPMENT REALTY team because they have such a solid foundation here in Brunswick County. I look forward to representing you to assist you with your coastal property. Please give me a call.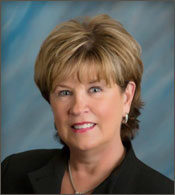 GRI, ABR, RSPS
Broker
email: [email protected]
website: www.bethsuggs.com
More About Beth
Welcome to Holden Beach! Whether buying or selling, my job is to provide you with the professional, specialized real estate services you deserve. I've been in business since 1995, so you'll benefit from my many years of experience and expertise in negotiation, finance, contracts, and marketing. I will do my best to help remove the stress and complications of highly complex transactions. Most of my clients are second home buyers, so this is often a fulfillment of a life-long dream. I will make your experience exciting and fun, whether you're buying for investment, retirement, or for the first time. My commitment is to you. You are #1. I'll use my experience to help you locate the right property, and my negotiating skills to ensure you receive the best deal while protecting your interests at all times. Let's get together and talk about making your coastal dreams come true!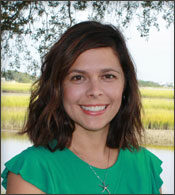 Broker
email: [email protected]
More About Erica
Salt, surf, sand, and scenic sunsets only begin to describe what's in store as you explore beautiful Holden Beach! The South Brunswick Islands offer small-town charm with all the conveniences of Wilmington, NC and Myrtle Beach, SC just a short drive away.
It is easy to sell something you believe in and I believe in the bright outlook of Brunswick County as it boasts being one of the nation's fastest-growing areas. As a Brunswick County native, with family roots spanning several generations, not only do I know the lay of the land but have a breadth of knowledge and experience that has been seasoned over time.
Progressive and resourceful, I am able to draw from previous professional involvement in the construction of new homes, in the oversight of distinctive communities, and in the operations of the local vacation rental market.
Whether, you're interested in purchasing investment property, a primary residence, a second home or need help selling a property, let's work together. Get a glimpse of authentic Southern hospitality by working with a realtor that will be courteous and attentive to you!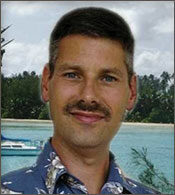 ePro Broker
email: [email protected]
web: www.rickwinner.com
More About Rick
A native of Pennsylvania, I have over 30 years of experience working with people to make things happen. I spent the first 15 years of my career working with Bell Laboratories, AT&T, Lucent Technologies, and IBM, in a variety of fields, including IC design, lightwave development, software design, project development, and information management. In 1999, I launched my real estate career in the Atlanta, Georgia area. My family and I relocated in 2000 to southeastern North Carolina, calling Holden Beach my home. Currently, I am the Managing Broker of the sales team here at our Holden Beach office. My wife, Dr. Laurie M. Winner, is a nurse at one of the local hospitals and is also known in our area by many for her chiropractic care at Holden Beach Family Chiropractic. Our grown children, Elise and Eric, attended West Brunswick High School and Brunswick Community College before continuing their college experiences elsewhere. We've all been active in the community and are members of Sharon United Methodist Church. I've served in various ministry and leadership roles in the church, including finance, trustees, treasurer, audio/visual and youth. In 2003, I served on the Brunswick County Board of Realtors as a director and participated on the Multiple Listing Service (MLS) Committee to assist in technology development to maintain online property data. In my 14 years here in the Holden Beach area, I have helped over 225 families successfully buy and sell property in the Brunswick County area. I have worked all aspects of the real estate market, from residential land and homes to commercial property. I take pride in my ability to find just the right property, conduct business pleasantly, and provide expedient, professional service from contract to closing. I look forward to helping you with all of your real estate needs. Please contact me so I can help you. Isn't it time you worked with a Winner!
Share this page: