The Big Cats of Ocean Ridge Plantation
Coastal Development & Realty is proud of its affiliation with the award-winning Big Cats golf courses at Ocean Ridge Plantation. Immerse yourself in unforgettable, championship golf – Lion's Paw, Panther's Run, Tiger's Eye and Leopard's Chase. The Big Cats feature challenging holes for all levels, beautiful landscapes, exciting elevation changes, diverse fairways and sloping greens for an unparalleled experience – the way golf was meant to be played.
The Big Cats offer access to 72 holes of premier golf
and only a 25 minute drive from Holden Beach!

Tim Cate's Tiger's Eye is distinguished by dramatic elevation changes reminiscent of the North Carolina Sandhills. Carved from a virgin pine forest, Tiger's Eye is a thinking person's course, requiring precision shot making and a reliable short game. It features a stunning combination of natural waste areas, native grasses, wildflowers, pine and oak trees, and such water features as marshlands and waterfalls.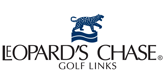 Leopard's Chase offers many challenges and panoramic views. This par-72 course is as scenic as it is enjoyable to play. You will encounter forced carries, generous landing areas and dramatic elevation changes. As you travel the 18 holes you will also notice a varied terrain accompanied by stunning natural vistas. One of the many distinguishing characteristics of this Cate creation is the masterful use of the natural and man-made water features that appear throughout the entire layout.
Lion's Paw has been described as golf designer Willard Byrd's finest work. Part wild, part rustic and quiet, this magnificent course presents a lion's share of adventure and breathtaking scenery. This open, hilly course is distinguished by towering hardwoods, MiniVerde greens, spectacular water shots, and mounds of sugar white sand marking deep bunkers and high embankments. 
Panther's Run was born to be a different kind of challenge. Golf course designer Tim Cate situated the course along the edge of a pristine nature preserve. Wide fairways twist and turn with a variety of elevations to continually test your abilities while using every club in your bag. With generous landing areas and large greens, Panther's Run blends modern course architecture and a breathtaking natural setting for a seamless fusion of design and nature.
Share this page: