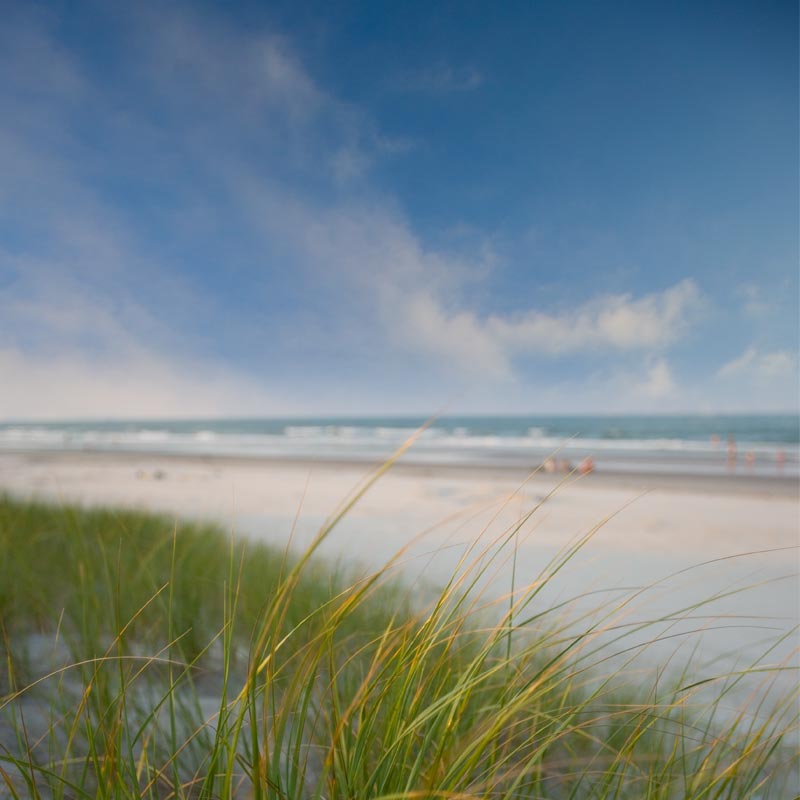 Holden Beach Included in America's Best Beaches List
Holden Beach is nestled by water on all sides with eight miles of beach strand making it an impressively sized shoreline in the South Brunswick Islands. Peaceful relaxation awaits you at Holden Beach. While other beach towns have seen an explosion of development and traffic in recent years, Holden Beach has managed to hold on to its timeless charm, without high rises, storefronts, or stoplights on the island. Life here is slow-paced. Residents can enjoy the unparalleled beauty of our beach, subtropical climate year-round, and the freshest seafood anywhere!
On the cover of the Coastal Living summer 2020 issue, one of the headlines reads "Feel Like You're On Vacation Every Day". At Coastal Vacation Resorts this is exactly how we feel waking up 365 days a year here in coastal Carolina but not only do we live it – we are truly blessed to share this adage with our property owners and clients. Now – just in case it wasn't enough to love working, playing, and relaxing on an island WE all knew was special, Coastal Living Magazine has just announced to the world that Holden Beach is the best beach in North Carolina!
Author Tracey Minkin writes in Coastal Living about Holden Beach, "This best-kept secret on North Carolina's southernmost stretch of coast is a laid-back escape that families love, and multimillion-dollar, post-hurricane beach replenishment projects have only amplified its sandy gifts. Here, thankfully, the pleasures still remain simple, from biking and kayaking by day to ghost crabbing by night."
The magazine article titled, "The Best Beaches In America", lists 30 amazing places to visit and declares, "It's the ultimate summer list: the best beach in every state (with a coastline), from sea to shining sea."
Coastal Development & Realty at Holden Beach has been a full-service real estate firm in North Carolina for several decades. Whether buying or selling a home or coastal property, Coastal Development and Realty's solid commitment to your complete customer satisfaction is unparalleled. We're always eager to put our combined knowledge of Holden Beach Real Estate and our experience to work for every client we serve.
We are excited to have Holden Beach represent the great state of North Carolina on this list. This isn't even the first time little Holden Beach has received recognition – like when Stephen P. Leatherman, Director of the Laboratory for Coastal Research at Florida International University and publisher for over two decades of the annual list of America's top 10 beaches ranked Holden Beach as "America's #1 Best Family Beach".
On behalf of everyone living, working, or visiting Holden Beach, please join us in thanking Coastal Living for this distinguished honor. Our best-kept secret may be receiving this notoriety, but the charm and character of Holden Beach remain pristine and ready to welcome new property owners to the island.
* * *About Coastal Living magazine: "If you have a passion for life on the water, Coastal Living is your ultimate must-have resource. You'll find it all here: decorating ideas that bring a breath of the shore inside your home; local color from your favorite waterfront communities; dream destinations; tempting seafood and other recipes; the best in coastal news, products, and events; and much more."
Share this page: